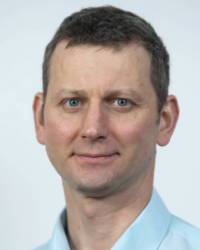 Andrew Buldyzhov
General Manager, Project Manager, Engineer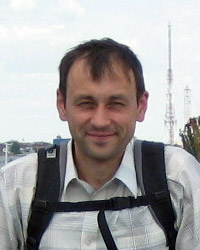 Slava Chegrinets
Project Manager, Engineer
Andrey Farafonov
Project Manager, Engineer
What we do:
design industrial automation and monitoring systems;
develop technological processes, functional descriptions and requirements specifications, operation and maintenance documentation;
design and assemble electrical switchboards;
implement automation algorithms in programmable logic controllers (PLC) and operator panels, and in personal/industrial computers (PC-based automation, SCADA);
assess and implement the security of industrial IT and OT systems and networks (in cooperation with H-X Technologies);
develop OPC-servers for common protocols (Modbus RTU, Modbus TCP, Siemens S7 MPI/Profibus/ISO-TCP) – considerably cheaper than the analogs;
develop OPC-servers for custom protocols (the protocol description required);
perform on-site installation, commissioning and maintenance service of automation systems.
We are based in the city of Mykolaiv, in the south of Ukraine. But we work internationally.
Our team mainly works with general contractors and producers of industrial equipment, but we also have the experience of working with end clients – industrial enterprises. We offer typical and customized solutions in different industries and with various automation equipment.
We are a team of software, electrical and industrial process engineers who specialize in the field of industrial automation, working as a team since 2005. We completed more than 90 projects as a contractor with average capacity 500 man-hours each, and the experience in industrial automation and software of our staff begins from 1995 with more than 120 projects completed. At present the team consists of 4 engineers of high qualification.
The name of our team – Advanced Technology Engineering – describes the specifics of our work: we usually concentrate on hi-tech tasks: mathematical modelling, software development, electrical engineering and automated design of electrical schematics etc. We prefer to work with partners who cover the other tasks: supply of hardware, assembly of switchboards, cabling etc.
Our slogan – It is worth doing it well! – reflects our effort to provide high quality of product and services. There's always a conflict between available resources and product quality. It is possible to make an automation system with minimal cost and it will work fine, at least for a while, but any further maintenance or extension will be a nightmare. Industrial automation systems almost always grow and change, so not caring for the future puts the investments in automation under the risk of total loss – it is easier to completely remake a badly designed or poorly documented automation system rather than try to expand or maintain it. So we strive to make our documentation orderly and explicit, and our software standardized, structured and well documented. We spend sufficient resources on arranging the documentation and thorough testing, owing to cost-effective methods that we developed: minimal overhead expenses and infrastructure cost of sole proprietorship. Also Ukraine is one of the best places to go for outsourcing since the young engineers in this country have the optimal ratio of qualification over hour price.
We provide completely open solutions. Closing or hiding solutions with hopes that the customer will be forced to turn to us again – that contradicts our policy. We work so that the customer will be glad to come to us again.
Our feature is initiative – we not only endeavor to fully satisfy our client's requests, but also bring in our expertise and experience, suggesting ideas and solutions.